President's Letter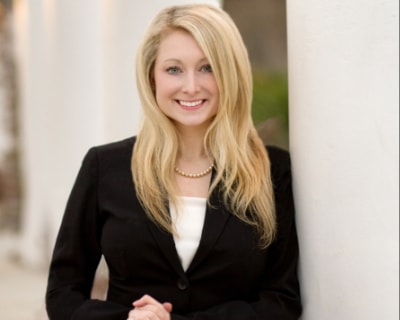 Thank you all for the honor of serving as President of SCWLA this year, an organization that has been a significant part of my life for the last decade. In 2014, I attended my first SCWLA event—a conference in Wild Dunes. It was at that event that I first heard about "leaving the ladder down" and learned that regional groups across the state hosted regular gatherings of women lawyers like the amazing women I met at that conference, including Chief Justice Toal. I remember telling the Chief Justice how inspired I was by the conference and how I wished we had a group of SCWLA members who met regularly in my region (at that time, the Grand Strand Region). Chief Justice smiled that smile we all know and said something to the effect of, "Well, why don't you make that happen?" I hadn't thought of that, and I suddenly felt challenged and inspired to try to make that happen! I have the same enthusiasm (and maybe a little imposter syndrome) as I'm preparing to lead SCWLA this year.
As has been the tradition of past SCWLA Presidents, I've chosen a word for the year: TOGETHER.
Throughout my experience with SCWLA, the greatest benefit I've realized has been the opportunity to connect with and learn from strong, smart, passionate women lawyers across this state. Although COVID brought its own challenges, we continued to meet in virtual settings and provide continuing education to our membership. Last year, we were finally able to gather in person again when we went Back Into the Wild for our Awards Ceremony at the Riverbanks Zoo in Columbia. That night is particularly memorable to me; it was inspiring to be in the presence of so many of our incredibly talented and dedicated members. I'd like to make this event a tradition so that each year we can go Back Into The Wild and celebrate the accomplishments of our members while enjoying the fellowship and fun of that unique venue and theme—keep your eye out for animal print as you're shopping this year!
I also plan to assist our regions in continuing to reengage their local members by organizing CLE and networking events. Last week I attended the Yoga and Bubbles event our Low Country Regional Rep and a few other members put together. Seeing their excitement for SCWLA was energizing, and I hope to help spread that excitement for our organization to all of our members (and those interested in joining) throughout the state this year.
We as SCWLA members understand the challenges of being both a lawyer and a woman/partner/mother/daughter/sister/friend. TOGETHER, we can continue to network, support, mentor, encourage, and uplift each other. Whether it's learning or teaching via Zoom at a SCWLA CLE, gathering at a live event, or mentoring another lawyer over coffee, TOGETHER we can enhance the status, influence, and effectiveness of women lawyers in South Carolina!
My best,
Leah