Emerging Leader Award
The Emerging Leader award will be awarded to one qualified SCWLA member to aid in their professional development. The purpose of the Emerging Leader Award is to provide an opportunity to a SCWLA member to participate in an outstanding program to learn and grow as a leader and become more involved in SCWLA. The award is designed to benefit a SCWLA member who has the skills, qualities, and experience of someone who has the potential to become a leader in the Bar and with SCWLA. The recipient of this award will be automatically enrolled in the upcoming Leadership South Carolina class, and SCWLA will pay for the recipient's tuition for the program.
It is expected that the recipient of the award will:
attend all Leadership South Carolina sessions;
attend SCWLA's Award's night the Fall of 2023;
prepare a presentation related to her experiences during the Leadership South Carolina to be presented to SCWLA members; and
serve on SCWLA's Professional Development Committee next year to aid in the selection of the next Emerging Leader Award recipient.
Interested members should:
complete the Leadership South Carolina Application and the Emerging Leader Award Supplement. Application materials will be accepted through Friday, June 23, 2023 at 5:00 p.m.
return all application materials to

[email protected]

submit your Leadership South Carolina Application to the Leadership South Carolina Program
For more information about Leadership South Carolina (including attendance requirements), please visit: http://www.leadershipsc.com/about/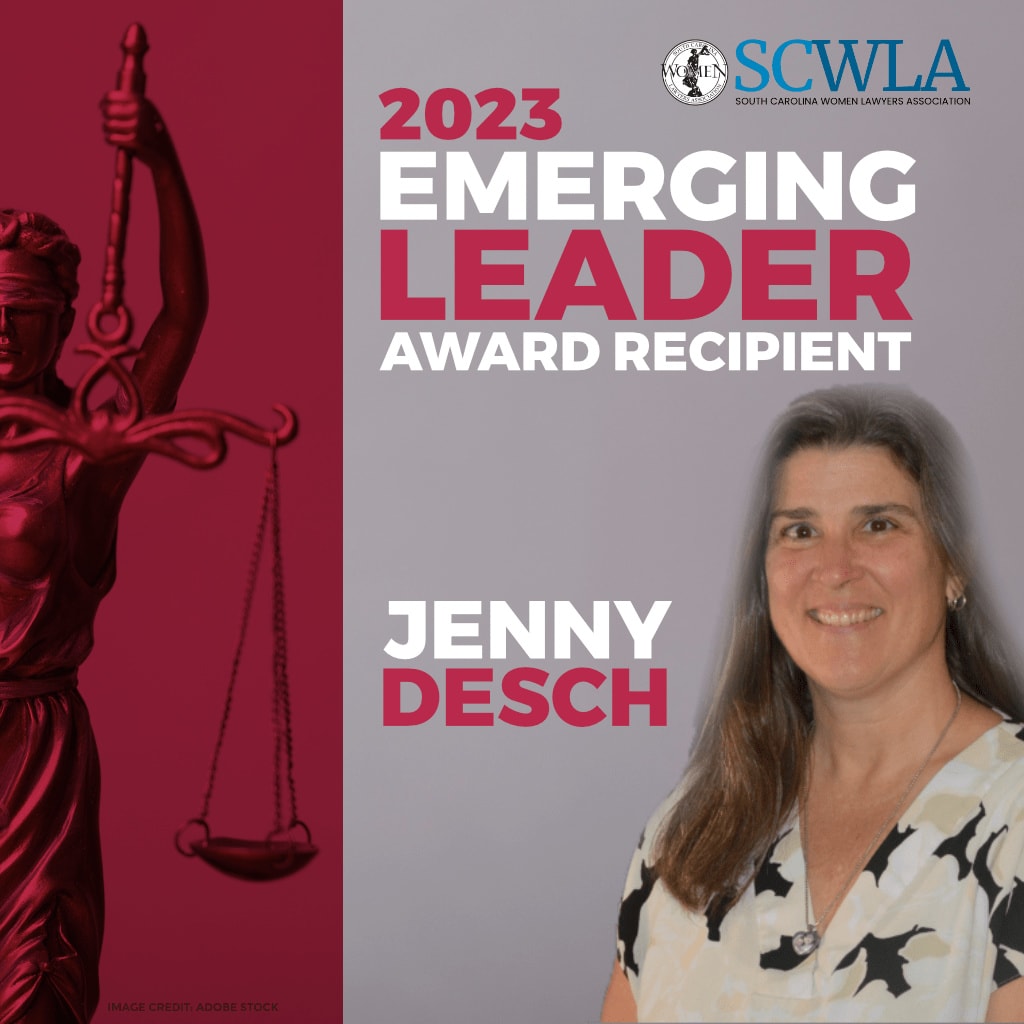 Award Winners
2023 - Jenny Desch
2022 - April Sampson
2021 – Annie E. Andrews
2020 – Leslie McIntosh
2019 – Dare Perry Bailey
2018 - Mary E. A. Lucas
2017 – Kristen Nichols
2016 – Leah Montgomery