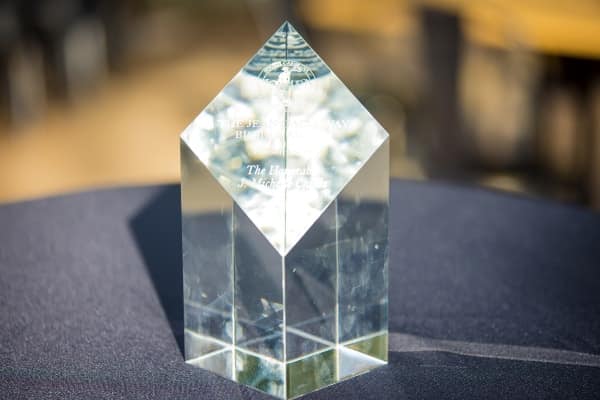 Jean Galloway Bissell Award
Jean Galloway Bissell (1936-1990) was a trailblazer who paved the way for South Carolina women lawyers in multiple fields. She graduated Phi Beta Kappa from USC in 1956 and graduate magna cum laude, first in her University of South Carolina School of Law class in 1958, where she was also Associate Editor and Business Manager of the South Carolina Law Review. She started her career in private practice with the firm of Haynsworth, Perry. She taught trusts and estates at the University of South Carolina School of Law, became General Counsel of the South Carolina National Bank, and was promoted to Executive Vice President and Vice-Chairwomen of the SCN's Board. At that time, she was the highest-ranking female executive among the 100 largest bank holding companies in the United States. In 1984, she became the first female South Carolina lawyer in a federal judgeship when she was appointed to the United States Court of Appeals for the Federal Circuit. In addition to the success she experienced in her remarkable career, Judge Bissell supported numerous civic and educational organizations.
The South Carolina Women Lawyers Association is proud to honor Judge Bissell by creating its annual award in her name. SCWLA accepts nominations for the Jean Galloway Bissell Award beginning in January of each calendar year. The award is presented at a reception the night before the annual CLE. Selection criteria include the nominee's distinguished and noteworthy service to the public and the legal profession; achievement of professional excellence; and participation in activities that have paved the way to success for women lawyers on the national, state or local level.
Nominations should include specific examples of how the nominee has influenced women to pursue legal careers, opened doors for women lawyers in settings historically closed to them, or advanced opportunities for women within a practice area or segment of the profession. In addition, the nomination should describe the nominee's career, excellence, and service to the bar and community.


Bissell Award Winners

1995 - The Honorable Jean Hoefer Toal
1996 - Ellen Hines Smith
1997 - The Honorable Matthew J. Perry
1998 - Susan K. Dunn
1999 - The Honorable Carol Connor
2000 - Elizabeth Van Doren Gray
2001 - Sarah E. Leverette
2002 - The Honorable Judy C. Bridges
2003 - The Honorable Margaret B. Seymour
2004 - Sue Erwin Harper
2005 - Harriet McBryde Johnson
2006 - The Honorable Cameron McGowan Currie
2007 - The Honorable Karen J. Williams
2009 – The Honorable Sandra Day O'Connor
2010 - The Honorable Kaye G. Hearn
2011 – Martha B. Dicus
2012 - Victoria L. Eslinger